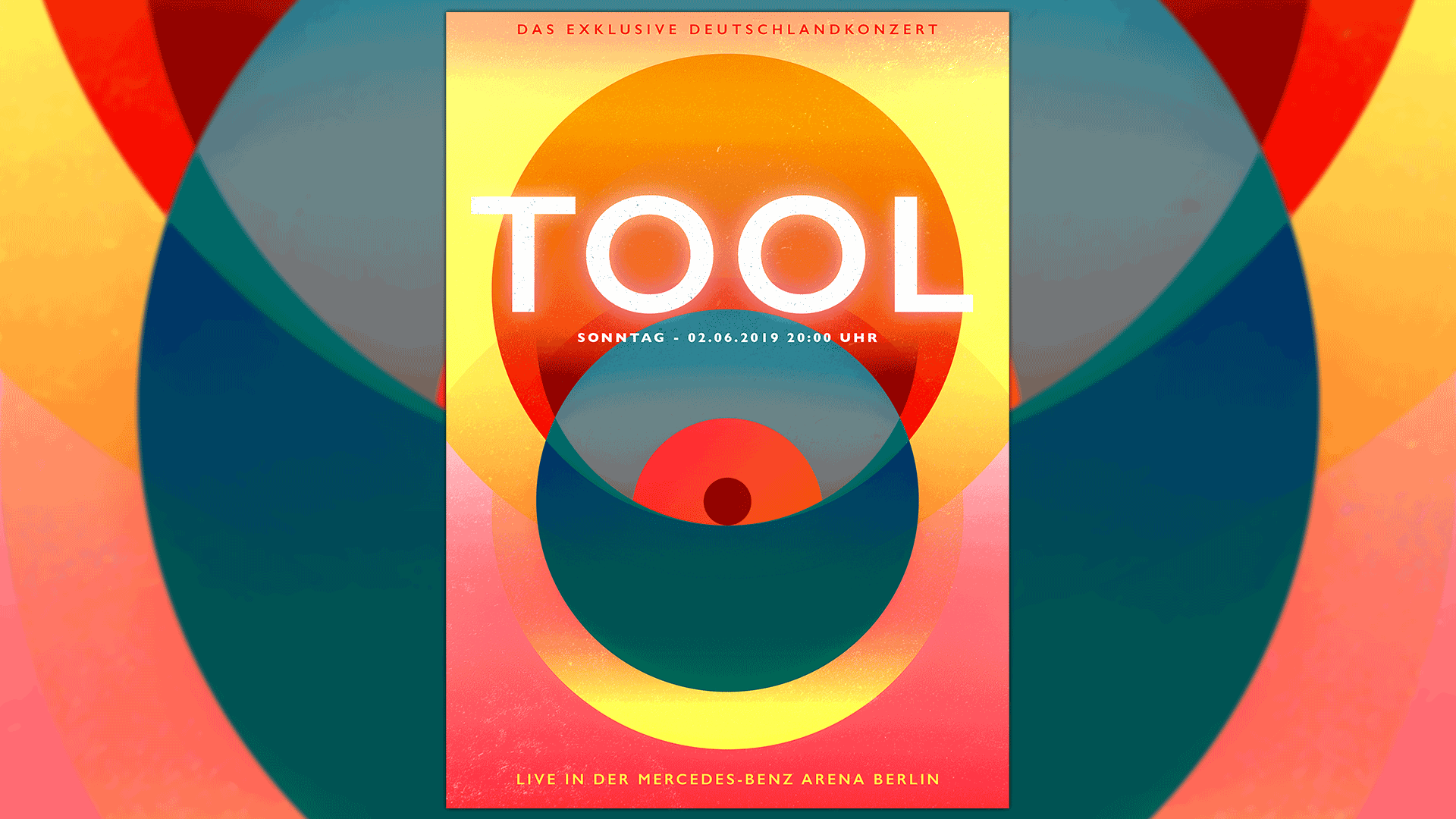 Tool live in Berlin - June 2019
When I first learned that Tool was coming to Berlin for an exclusive concert in Germany, I realized that I had to be there to see the band live finally. I have been a massive fan of the band since the middle of the 1990s when I first listened to the album Ænima. 
But they never played in Brazil, and it seemed to me that they would never be playing anywhere else. But I was wrong, and they finally released an album and played Berlin in June 2019.
For this poster, I wanted to keep away from the visual cliches that surround Tool. I didn't want to use anything similar to what their album artwork looks like or what they have as merchandise and video clips. Since I was going for something different, I decided to go a bit further and challenge myself with something out of my comfort zone as well.
With this in mind, I decided to go for an almost clean look, filled with geometrical shapes and a soothing color palette. My goal was to use proportions and alignment to come up with something interesting that only used circles, and this is what I designed in a cold Saturday afternoon.