for the last few months i was wondering about doing a printed experimental zine, something different from what i do day to day. i started looking for zines and alternative magazines here in Berlin and even found a book focused on that. 
this is OITO's first edition, something i made in a few lazy hours on a monday morning. the idea here was to go freestyle and mix typography with noise and dirty based on what i was listening to, reading and watching on tv the days before. so, a mixture of Baroness, Frank Höhne, David Carson and A Scanner Darkly came to my mind and that came out.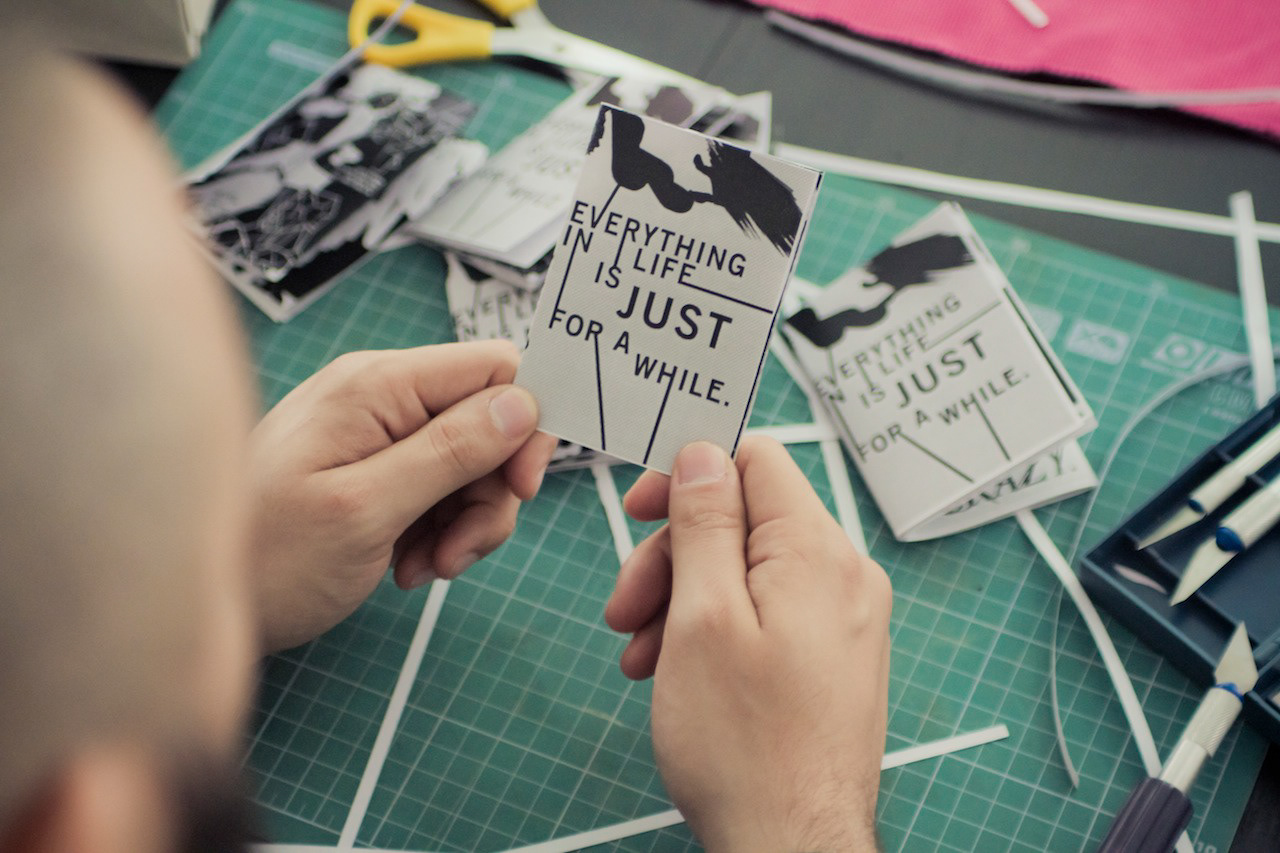 all pictures by the amazing Marcela Faé.
if you liked it and want to get one, get in touch on facebook and we can make it work.